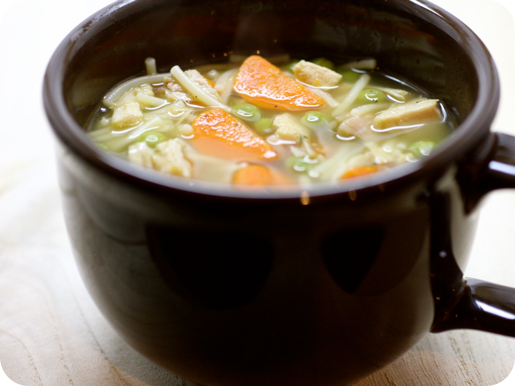 We made this soup using our left over Thanksgiving turkey. We smoked out turkey on the Big Green Egg. You could smoke turkey legs for this soup or just roast them in the oven. I didn't get to do a whole lot of measuring for this recipe. I just kind of played it by ear since we were using leftovers. So if you make this just adjust until you get the flavor you desire!
Chicken Stock - Organic, low sodium.
Smoked Turkey cut into small pieces
Fresh cracked black pepper
1/4 cup of green onions ( the green stalks)
2 cloves of minced garlic
4 large carrots
1 cup of peas
About 1/2 package of cut spaghetti noodles
In a large pot, combine Chicken stock, fresh cracked black pepper, garlic and green onions. Let this simmer while you cut up your turkey. Then add the turkey to the mixture and let it continue to simmer while you prepare your veggies. Once you have prepared your carrots and peas add them to the mixture. Let simmer on the stove for a few hours, until carrots are soft. Then bring it to a boil and add the cut spaghetti noodles. Once the noodles are soft it is ready to eat. This soup is so delicious! I can't wait to make it again using chicken.
[ 139 comments ]
( 10491 views ) |
permalink
|
print article
|





( 3 / 2915 )
---
<<First <Back | 1 | 2 | 3 | 4 | 5 | Next> Last>>